We woke up yesterday to sunshine. Bright, glorious sunshine. That may seem normal to most people, but in Missoula, where we have a scant 75 days of sunshine a year, that warm light triggered a forgotten primal reaction: the need to be outside. Our
Sunday drive
plans immediately changed. Less driving, more exploring. And a picnic.
A We-Can't-Wait-For-Spring picnic.
We drove to Rock Creek (famous for fly-fishing, yes, but also perfect for snow picnicking), and set out down the Spring Creek trail, reveling in the almost-balmy 54 degree fresh air. Mamma hesitated and nearly called it quits when we spotted a whole trail of these:
(Yes, those are mountain lion tracks. I should have set something else in the picture to show the size--those bad boys were huge.)
...but we decided, with the number of noisy people in our little party, the bright sunshine, and the abundance of fly-fisherman in the vicinity, to keep a wary eye in the trees,
stick together,
and forge ahead.
I'm so glad we did.
Not only did we not see any mountain lions, we also did not see any cabin-fever grumpiness, it's-too-cold-shivers, or let's-go-home long winter blues. We got
hot
. We (at least Brian and I) got a little bit
sunburned.
And we spent the day basking in the magical crossover of winter's beauty and the hope of spring.
I hope your spring comes soon.
xo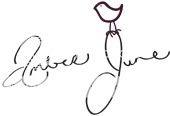 p.p.s. A couple of people have asked me about the boots I am wearing in these shots. They are the
Joan of Arctic by Sorel
and if you are a winter outdoors kind of girl, they are the Best. Boots. Ever. A little pricey, but I got them on a screamin' mid-winter sale at REI. Worth it.